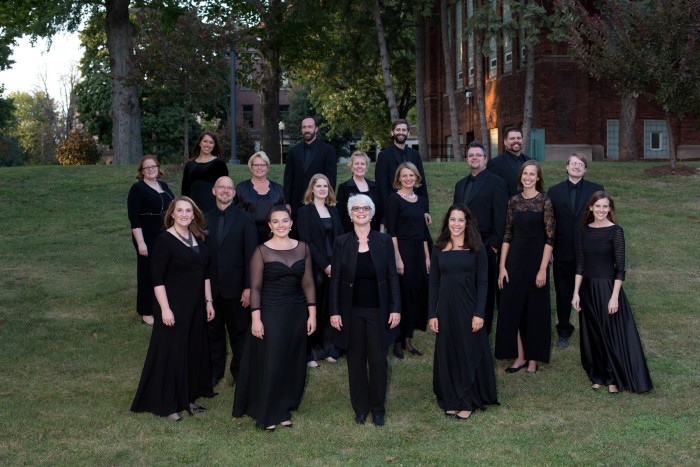 Welcome to Nova Singers!
UPCOMING CONCERT
A Cappella Masterworks
April 22 & 23
Featuring two of the greatest works for a cappella choir.  First, bask in the lush richness and Russian majesty of Rachmaninoff's Vespers, then savor the sheer beauty and dramatic power of Martin's Mass for Double Choir.
High Tea Fundraiser
High Tea was served in the beautiful First Lutheran Parish House in Rock Island on Saturday, April 8.   Participants enjoyed tea, Lagomarcino chocolates and other delicacies as they were entertained by Nova Singers and Nova Singer board members!

The fundraiser will help support the spring Nova Singers concert, A Cappella Masterworks, featuring Rachmaninoff's Vespers and the Martin Mass, April 22 & 23.