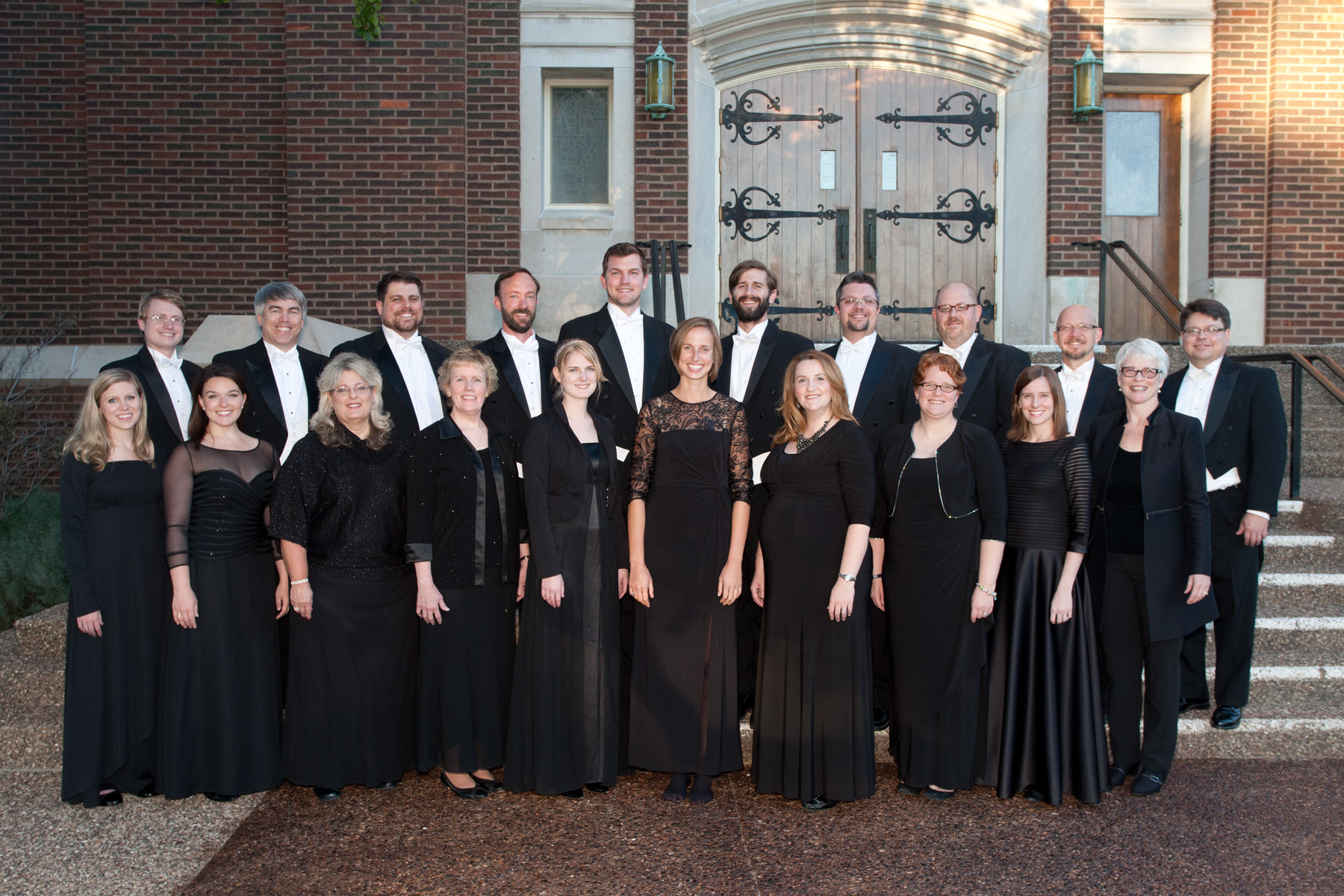 Nova News
NEA Grant to Nova Singers for "Bluegrass Mass" Concerts
$10,000 award enables educational program on "History of Bluegrass" and
targeted free admission to Galesburg/Davenport concerts
Nova Singers has received a $10,000 "Challenge America" grant from the National Endowment for the Arts in support of its upcoming joint performances with the renowned bluegrass quintet Monroe Crossing in February 2016.
The grant's purpose is to expand access to the arts, particularly among underserved populations such as youth, the elderly, low-income and members of minority groups. In addition to supporting efforts to reach out to these populations with complimentary tickets to the two concerts in Galesburg and Davenport, Iowa, the grant will also support an educational program on the history of bluegrass by Monroe Crossing.
"The Challenge America award is a wonderful capstone to Nova's 30th Anniversary season," said the group's founder and artistic director, Dr. Laura L.  Lane, professor of music and director of choirs at Knox College.  "It is the largest single grant that we have ever received, and it will allow us to bring our music to new audiences."
The grant will also allow Nova Singers to reach out to members of underserved communities in both Galesburg and the Quad Cities with a limited number of complimentary tickets. As part of its outreach activities, Nova Singers will sponsor and make available complimentary concert tickets at the Knox Prairie Community Kitchen dinner in Galesburg on February 11.
Challenge America grants, awarded by the National Endowment for the Arts, are $10,000 matching grants to support projects that extend the reach of the arts to underserved populations whose opportunities to experience the arts are limited by geography, ethnicity, economics, or disability. The NEA has awarded 130 Challenge America grants nationwide for 2016, totaling $1.3 million.  A complete listing of Challenge America grants is on the NEA website at www.arts.gov.
Upcoming Concerts
The World Beloved: A Bluegrass Mass Joining Nova Singers — the professional bluegrass group Monroe Crossing!

Saturday, February 13, 2016 

7:30pm

Kresge Recital Hall, Knox College

500 South Prairie Street, Galesburg

Sunday, February 14, 2016

4:00pm

St. Paul Lutheran Church

2136 Brady Street, Davenport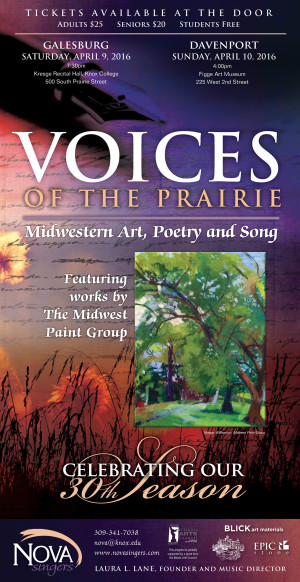 Voices of the Prairie Music of and about the  prairie, including poetry of Carl Sandburg, in a first-ever fine arts collaboration with Midwest Paint Group & The Figge Art Museum

In this exciting collaboration, Nova Singers will be joined by The Midwest Paint Group in a celebration of Midwestern art, poetry and song.  The program will feature Midwestern composers and songs about the prairie and will be paired with an art exhibit of prairie landscapes

Saturday, April 9, 2016

7:30pm

Kresge Hall/CFA Lobby, Knox College

500 South Prairie Street Galesburg

*Special art viewing while enjoying hors d'oeuvres & wine!

Sunday, April 10, 2016

4:00pm

Figge Art Museum

225 W 2nd St, Davenport

*Special art viewing while enjoying hors d'oeuvres & wine!