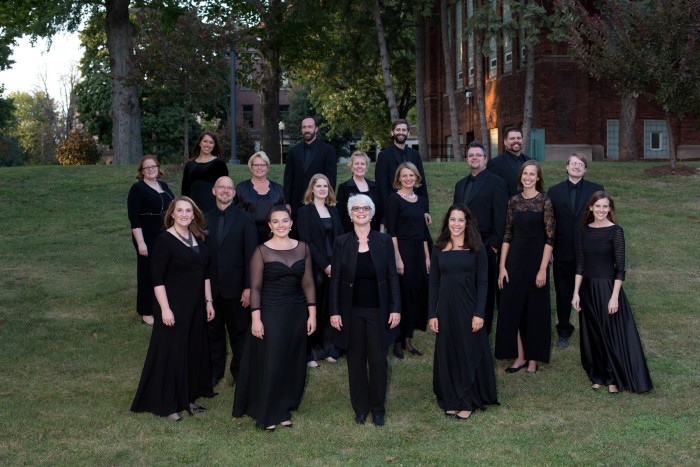 Welcome to Nova Singers!
 DON'T MISS OUR UPCOMING CONCERT!

                  Many of today's most fascinating choral composers hail from the countries of Scandinavia and the Baltics. Rich and bountiful, this program features works by Ešenvalds, Augustinas and Rautavaara, and folk songs from Sweden, Lithuania and Latvia.  Revel in the unique variety of sounds as Nova Singers explores the music, both traditional and contemporary, of the deep north.
                 Dr. Lane talks about the program: "It's incredible the amount and quality of choral music coming out of the Baltics right now, and I'm absolutely in love with all of it! Although many Americans do not know his name, the great Finnish grandfather, Einojuhani Rautavaara, is one of my favorite composers, and the Kyrie and Gloria from his new mass are thrilling.  Eriks Esenvalds is the most popular choral composer in the world today and we are in love with his new work, A Soldier's Mother's Lullaby. With its haunting harmonies and the duet at the end, I think hearing it will be an extremely moving experience for our audience members. Folks will remember Esenvalds' Only in Sleep, featuring Emily Shenk-DeMay on the solo, and Tykus Tykus is one of the most fun pieces we've ever done! I'm so grateful to have an ensemble that can sing this challenging music. In three different pieces, each singer must sing their own, individual note, in cluster chords that will make your spine tingle. Nova Singers truly shows itself to be an orchestra of voices in this program."
 
Visit our Upcoming Concert page for directions to our venues.
OTHER CONCERTS
Our Earth, Our Home
Saturday, April 14, 7:30
Kresge Recital Hall, Knox College, Galesburg
Sunday, April 15, 4:00
St. Paul Lutheran Church, Davenport
Savor the music of Nova Singers as they explore the beauty and fragility of this planet we call home!