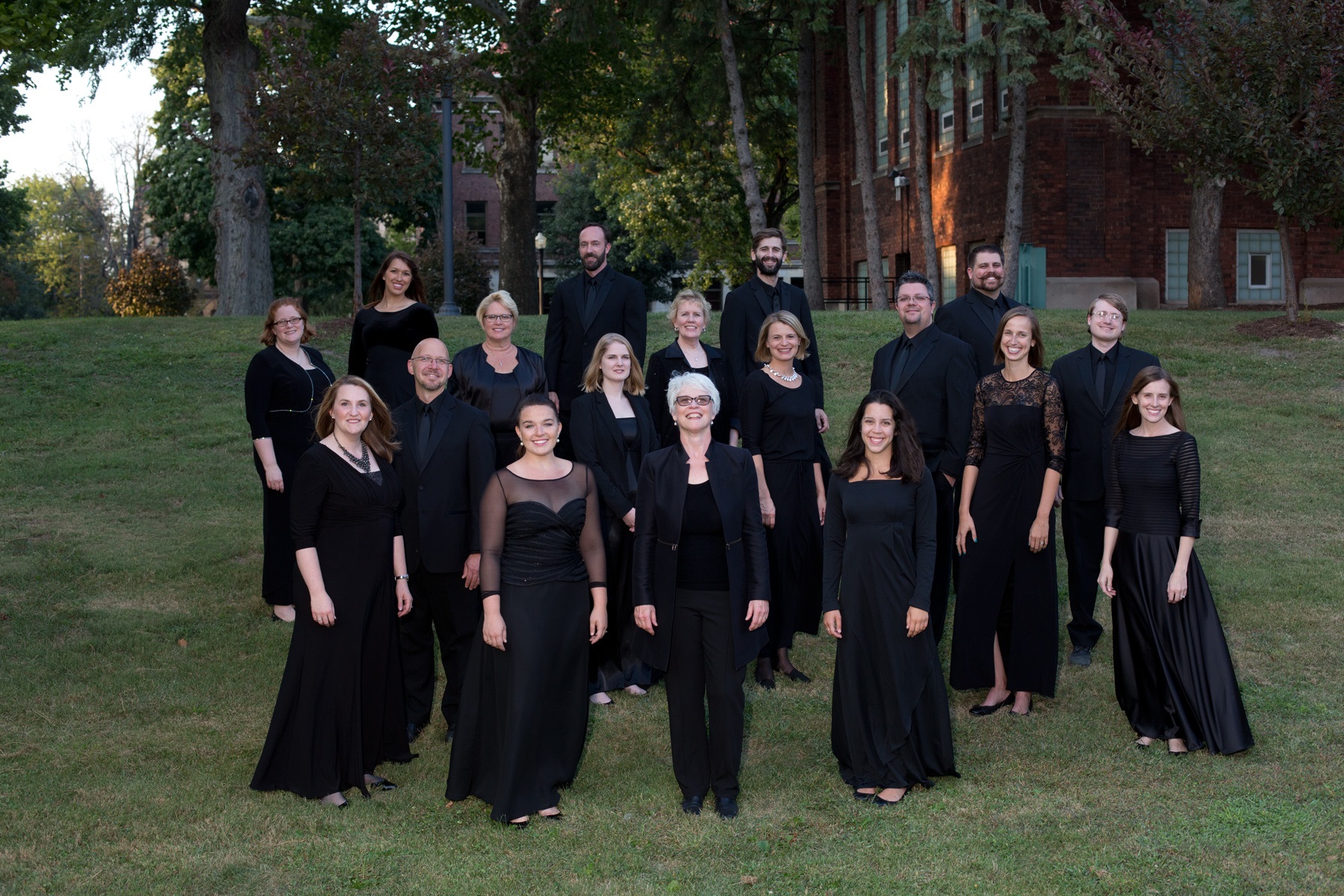 Nova News
NOVEMBER 29TH IS GIVING TUESDAY!
Nova Singers relies on your generosity to help bring the highest quality of choral music to the area.
Please consider a gift to Nova Singers.  All gifts are tax deductible.
To donate, go to the donate page
or send a check to
Nova Singers
P.O. Box 1302
Galesburg, IL   61402
Nova Singers Receives Grant from Galesburg Community Foundation
Nova Singers has received a grant from the Galesburg Community Foundation in support of an educational program that aims to expand access and understanding of the arts, particularly among underserved youth in the community. The educational program on choral music will feature music from the Nova Singers Winter concert "Dancing the Mystery." In addition, a light dinner will be served and complimentary tickets to the Galesburg concert will be given to those who attend the program. "Dancing the Mystery" scheduled for February 18 in Galesburg and February 19 in Davenport, will feature poetry of Sufi mystics Rumi and Hafiz, integrated with choral music performed by Nova Singers.
Founder and artistic director Laura Lane, who is also professor of music and director of choirs at Knox College, says, "I'm very proud of Pam Edwards and our manager, Darla Krejci, for developing this exciting new educational outreach program. We must all do everything we can do to help the youth of our communities. Sharing beautiful music with young people who might not otherwise get the chance to hear it is important: music is so uplifting! If one person who hears our music feels uplifted or inspired, we are doing our job."
 UPCOMING CONCERT
A Nova Christmas
Friday, December 16th 7:30pm 
St. Paul Lutheran Church, Davenport
Saturday, December 17th 7:30pm 
First Lutheran Church, Galesburg
*Our traditional Holiday concert.  A crowd favorite!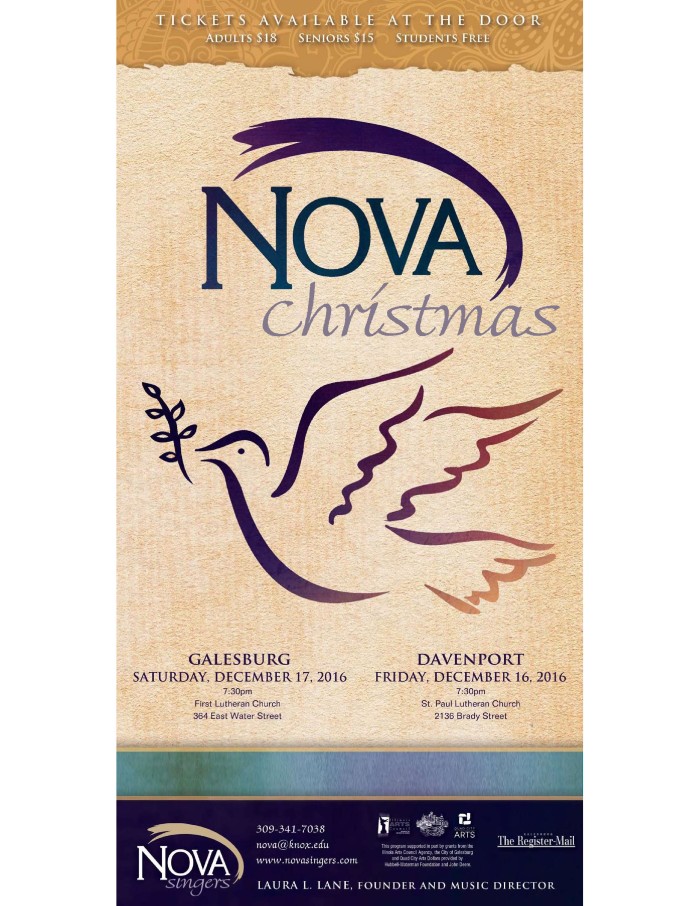 phone: 309-341-7038               e-mail: nova@knox.edu