Check out what our Nova Singers have to say about Dancing the Mystery!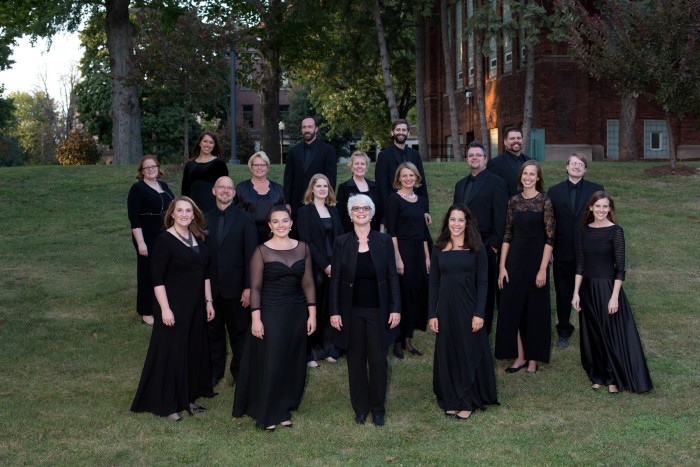 Welcome to Nova Singers!
Join us for our next concert: Dancing the Mystery
Saturday, February 18th 7:30pm
First Lutheran Church, Galesburg
Sunday, February 19th 4:00pm 
St. Paul Lutheran Church, Davenport
Humans seek spirituality and find it in many different ways. This innovative program of music and poetry explores the mysticism of Sufi poets Hafiz and Rumi with their message of peace, love, understanding, and communal harmony. You will hear Islamic and Celtic chants, a French psalm setting, excerpts from Abbie Betinis' From Behind the Caravan, and contemporary arrangements of early American folk tunes.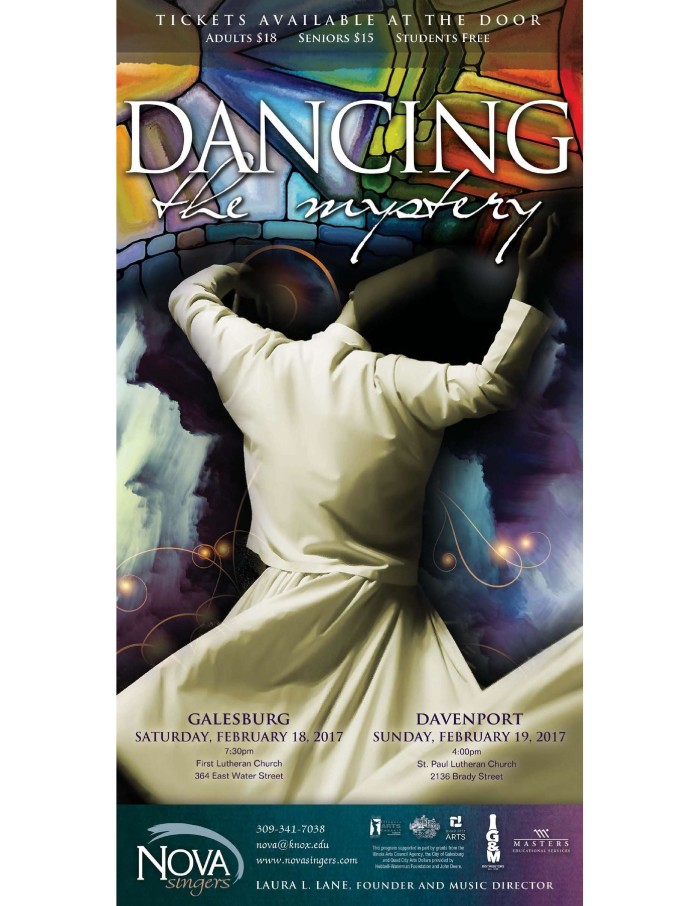 Nova Singers' High Tea Fundraiser
High Tea will be served in the beautiful Parish House, built in 1901 by Grace Velie Harper, a granddaughter of John Deere. Tickets include tea, Lagomarcino chocolates, other Russian/Swiss delicacies, a tour of the parish house and entertainment! The cost is $25.

This fundraiser will help support the spring Nova Singers concert, A Cappella Masterworks, featuring Rachmaninoff's Vespers and the Martin Mass, April 22 & 23.

There is limited seating. You may purchase your tickets at the Winter concert, by filling out the form below and mailing along with your payment to Nova Singers, PO Box 1302, Galesburg, IL 61402, or purchase on-line HERE!